8 min read
How HMH Math Expressions Can Help Teachers Prioritize Common Core Math Standards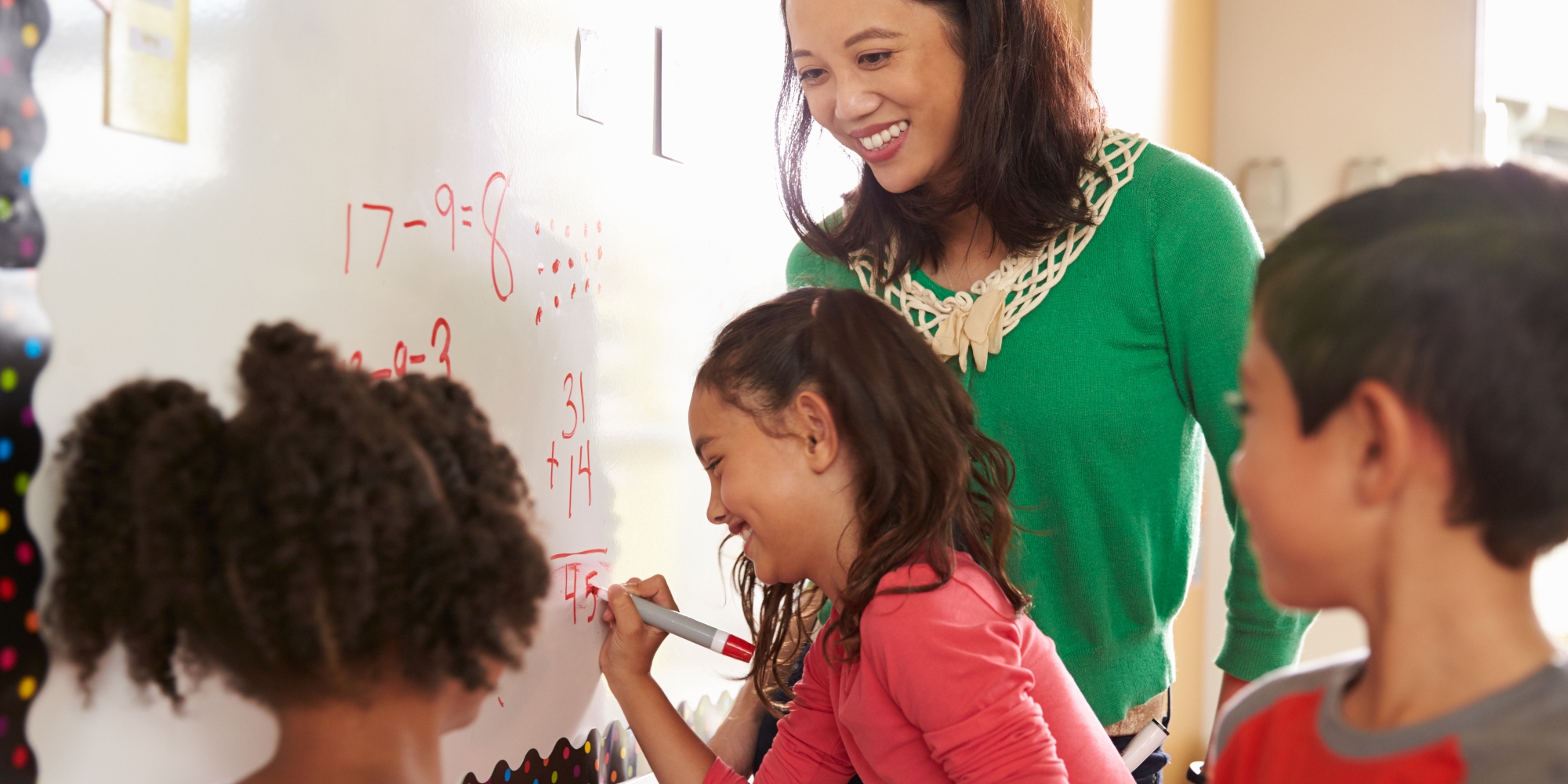 "If I were again beginning my studies, I would follow the advice of Plato and start with mathematics." ~ Galileo Galilei
Mastering basic math skills is something that all students must do. A strong foundation in mathematics isn't just academic: it's essential for many aspects of daily life from calculating tips to creating a budget to paying taxes. To instruct their students in math, teachers need a solid framework to meet students where they are and get them to where they need to be.
At Alludo, we partner with school districts across the country to help them create dynamic professional learning environments. The question of how to provide teachers with what they need to engage students in the study of mathematics is one we're asked on a regular basis. HMH Math Expressions is a system for teaching common core math that many school districts are finding to be useful. Here's what you need to know.
Table of Contents
Teaching Common Core Math
Common Core vs. Traditional Math
Mathematics instruction is something that has changed dramatically over the years as teachers and school administrators have increased their knowledge about how students learn and which methods are most effective for teachers to use. Common core math is one example because it has altered the way we think about teaching math concepts.
What is Traditional Math?
Traditional math instruction is based on calculations and equations. Students taught in the traditional way might be asked to memorize multiplication tables but they might not understand the mechanics of multiplication.
In traditional math, there is typically only one accepted way of getting to a correct answer to a problem and the primary emphasis is on getting the right answer. While there are certainly many students who can become proficient in mathematics the traditional way, there are some issues with this method of instruction, primarily that it doesn't encourage students to ask questions and engage in thinking about how to get to the correct answer.
What is Common Core Math?
Common Core State Standards (CCSS) provide consistent guidelines and expectations for how teachers instruct students in mathematics (and other subjects) and in how students learn. There are fewer concepts taught but students dig deeper into those core concepts, building on previous lessons.
CCSS lessons are designed to be specific and practical, with an emphasis on real-world problems instead of memorization. They encourage students to think about problems critically and creatively. There is no one correct way to arrive at an answer; instead, the emphasis is on the process used to find the correct answer.
The three main standards of CCSS are focus, coherence, and rigor. Common core standards were developed with an understanding of how students learn math concepts instead of dictating a specific methodology. Forty-five states have fully implemented CCSS for mathematics instruction and 73% of teachers have "quite a bit or fully" embraced CCSS.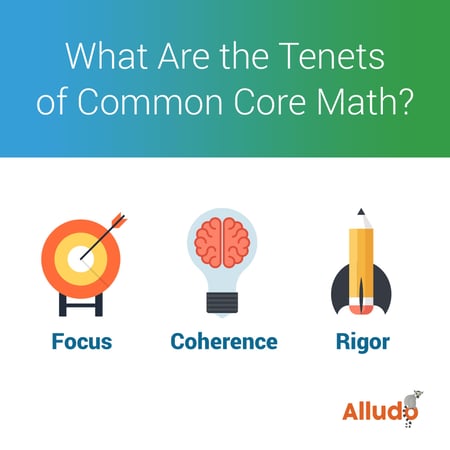 Teaching Common Core Math
Teaching Common Core math is something that teachers must do in most states. While the Common Core Math Standards are based on science, teachers still need proper instruction and support on how to teach them.
There are eight Standards for Mathematical Practice that have been designed to help students build mathematical understanding according to the Common Core State Standard Initiative. They are as follows: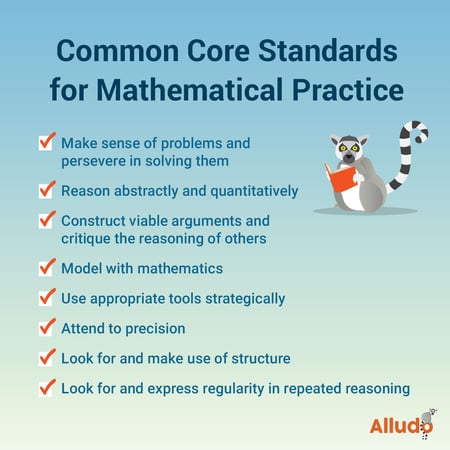 These standards are scientifically supported and designed to help teachers engage their students in the type of abstract and critical thinking that will allow them to master mathematical concepts and theories. There are three key things that teachers must do to teach Common Core mathematics.
#1: Less Focus on Memorization and Recall, More Focus on Explaining the Concepts Behind Problems
Memorization has its place but students are most likely to understand math concepts when the focus is less on rote memorization and recall and more on grasping ideas and learning how to use them.
When a student understands the concept behind a problem, they can use the concept to solve a different problem based on the same concept. That's not necessarily the case when a student memorizes an answer because, with a lack of understanding, they might not be able to apply what they learned in other situations.
#2: Emphasizing the Context Behind Problems
There's a reason that word problems can be confusing: kids can get caught up in information contained in the problem that isn't relevant to solving it. It's for that reason that CCSS focuses on contextualization of the problem itself.
Looking at the context of problems is a proven way to help kids eliminate distractions and focus on the information that's relevant. In other words, they understand the math that needs to be done to get to a solution without getting distracted.
#3: Use Appropriate Technology Resources and Tools
Not every math problem can or should be solved with technology or tools, but to be mathematically proficient, students must have the knowledge to consider available tools and resources and understand when and how to use them.
Tools that might have a place in the instruction of Common Core math may include basics such as pencil and paper, rulers, or protractors. They may also include calculators, spreadsheets, or dynamic software. Teachers can help students understand the tools that can be used to help them gain insights into what they're learning or visualize their results. Said another way, teachers should incorporate tools and technology into math instruction as a way of exploring and deepening students' understanding of core math concepts.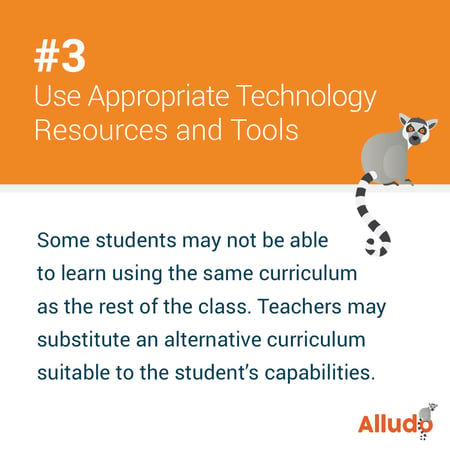 What is HMH Math Expressions?
Houghton Mifflin Harcourt, a well-known publisher of textbooks, developed a math curriculum for Pre-Kindergarten through 6th grade students called Math Expressions. The curriculum is based on research that was funded by the National Science Foundation or NSF. Its stated objective is as follows:
"To help children make sense of math by exploring, discussing, and demonstrating their understanding of key concepts. In busy, active lessons, students learn how to look deeper and choose their own path to the answers – skills that will take them far beyond the math classroom."
In accordance with Common Core standards, HMH is an inquiry-based mathematics curriculum for students starting in pre-kindergarten and ending in 6th grade, and is meant to be a vehicle for ensuring that elementary students have a strong foundation in math concepts and skills that will serve them well as they move into higher mathematics in middle school and high school.
Students whose teachers follow the HMH curriculum learn how to go beyond the numbers, understanding how numbers work with an eye toward learning how to ask thoughtful questions that lead to an informed and critical approach to problem-solving. This approach is in direct contrast to the traditional approach to mathematics, which would sometimes penalize students for using an "incorrect" method to arrive at a correct answer to a problem.
Teachers who use HMH in the classroom focus on exploring, discussing, and demonstrating key mathematical concepts until students understand them. Most crucially – and in alignment with Common Core standards – the focus is on hands-on activities and authentic, real-world examples of how to use the math concepts being taught. Students benefit from learning about math in a way that's practical instead of abstract because they get to see how what they learn will benefit them beyond the classroom.
The NSF-funded research used to develop HMH Math Expressions encourages students to learn multiple strategies for problem-solving, including reason-based algorithms and visual support. Learning is contextual and practical, encouraging students to think their way through problems instead of relying on memorization.
HMH Math Expressions has proven to be effective in the classroom. According to HMH, students' math test scores show measurable improvements after Math Expressions instruction. One study that looked at test scores for 2nd and 4th grade students found appreciable increases in test scores, as follows:
2nd grade students' experienced a 12.8% increase in test scores after HMH Math Expressions.
4th grade students experienced a 9.9% increase in test scores after HMH Math Expressions.
Students in Pre-K through 6th grade experienced, on average, a gain of 12% to 15% on math test scores after implementation of HMH Math Expressions in the classroom.
Alludo's Take
At Alludo, it's our goal to provide teachers with the instruction and tools they need to connect with and engage their students with an eye toward delivering the best possible learning outcomes.
Math teachers at the elementary level and beyond should be equipped with knowledge of Common Core math to ensure that they adhere to Common Core State Standards, teach them effectively, and provide their students with the guidance they need to grasp complex concepts and engage in effective problem solving.
Using HMH Math Expressions can help teachers reach these goals by supplementing their knowledge and providing them with a framework for teaching Common Core math.
The Alludo content catalog contains thousands of courses and microlearning activities to help teachers implement HMH Math Expressions in their classrooms. These professional development modules include information about common core in general as well as about HMH Math Expressions.
Empower Teachers in Your District to Teach Common Core Standards with Alludo
Common Core math standards have been widely embraced by states and school districts because they work, helping students build their understanding of complex math concepts while incorporating real-world applications that students will carry with them throughout their lives. They also have been proven to deliver measurable improvements in student achievement and test scores.
Is your school district seeking ways to empower educators to teach Common Core or HMH Math Expressions? Alludo is here to help! Click here to schedule an interactive demo of our platform today.