3 min read
Customers Are The Key to Distance Education Innovation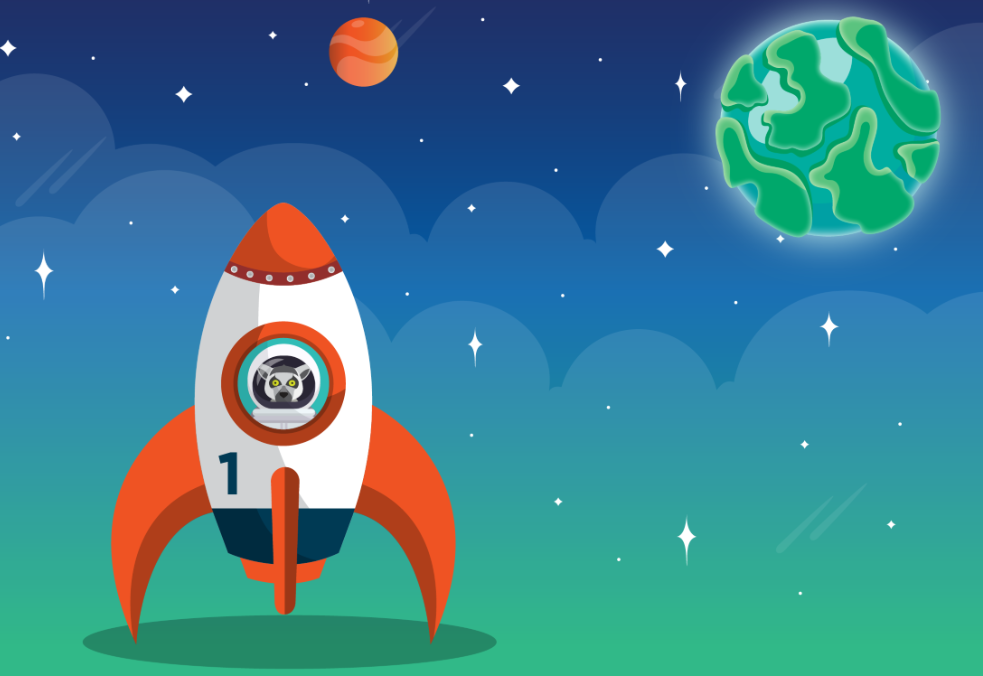 In the very early days of Alludo, it was very easy to release new features. With our greenfield software projects, we simply added a new feature and released it.
Over the years, as Alludo grew from a simple application that supported individual school districts to a micro-learning platform that allows school districts to build and share together, our software team stayed small. We made a decision a few years ago to remain a bootstrapped, profitability-focused company, which meant growing our teams when it was financially viable. This had a couple of meaningful consequences. First, it meant that we had to grow slowly even when prioritizing the development of many customer-requested features that we really wanted to implement. Second, it meant that we had to be laser-focused on customer needs. Our customers pay our bills. Growing organically meant that we didn't have the luxury of a fixed, long-term roadmap. Instead, we created a short term road map directed by our guiding principles.
One of these guiding principles is releasing early, capturing direct customer feedback, making improvements based on the feedback, and quickly releasing again. Releasing something before it is "perfect" typically makes engineers uncomfortable. This iterative release process has forced us to be comfortable with being uncomfortable. This doesn't just affect the product team. Sales and Customer Success has to deal with customers who are sometimes frustrated with early versions of a feature. Marketing has to struggle with communicating when the feature will be "feature-complete." I cannot overstate how proud I am of our ability to be comfortable with being uncomfortable.
Releasing early and often has a lot of benefits. First, we are able to provide value to our customers faster. A feature that is usable but not perfect allows our customers to move forward. They might not be able to move forward as quickly as they would like, but they can move forward. Second, it allows us to learn from real world usage rather than opinion based in theory. It's one thing for someone to look at a mockup and suggest how a feature might be used, it is an entirely different matter when a customer uses a feature and then specifically tells you how it needs to be improved.
The latest Alludo example is a new feature called Rocket Achievements we are releasing in the next couple of weeks. Although efficiency gains with UX can be difficult to measure, I'm confident that Rocket Achievements will reduce the time it takes to manage (approve) achievements by a factor of 5. One component of improving how achievements are managed resulted in adding new evidence types. Today, players can demonstrate their mastery by describing it through text or uploading a file. With the release of Rocket Achievements, Alludo will support text, links, images, videos, and files. Supporting all of these evidence types is going to be a game-changer!
More evidence types makes activity creation more robust and we are not entirely sure how to best represent this to admins and level designers. One way to get this feedback would be to send mock-ups of the design and ask for our admins and level designers to provide feedback. However, good design is extremely difficult for people untrained in user experience design to articulate: people know it when they see it.
Most people need to experience design before they can really give meaningful feedback and so we are releasing Rocket Achievements based on our best design decisions. After it's been released, we will then collect feedback based on real-world usage. We will then incorporate that feedback from admins and level designers within 30 days into Rocket Achievements II: Automated Achievement Management (Yes, we are automating achievement management).
I'm really excited about our upcoming release of Rocket Achievements. It is a real breakthrough and I can't wait to learn how our customers think we can make it even better. Releasing early and often helps Alludo realize continuous improvement in partnership with our customers--something enduring that is the essence of who we are as a company.
- Damon Torgerson, Co-founder, Alpenspruce Education Solutions, Inc.