8 min read
What is Epic? 5 Reasons to Use a Digital Library in Your District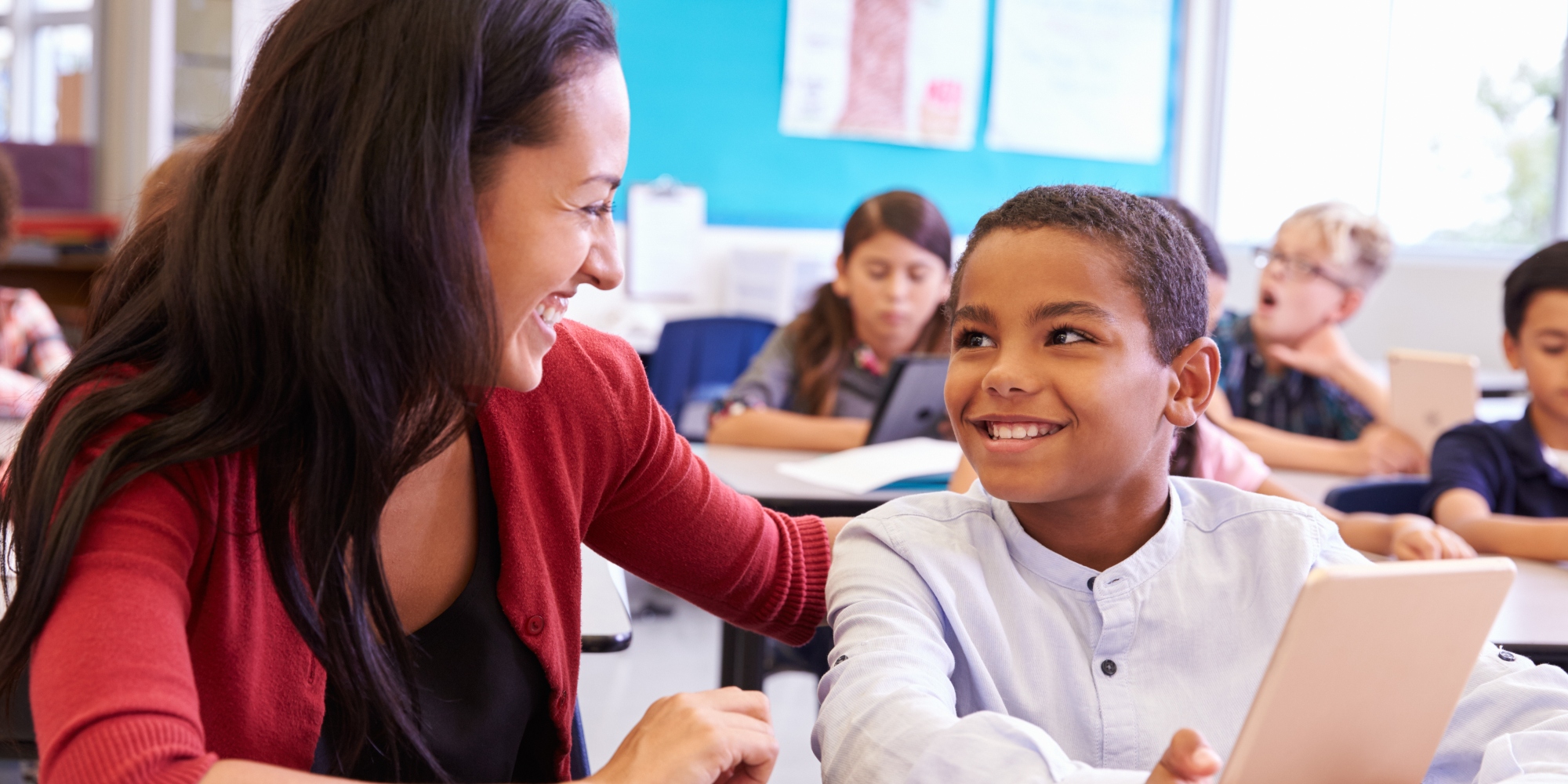 "The very existence of libraries affords the best evidence that we may yet have hope for the future of man." ~ T.S. Eliot
Teachers and libraries go together like the proverbial horse and carriage. All the knowledge in the world is contained in libraries and it's the job of teachers to ignite a love of learning – and hopefully, a love of reading – in their students.
At Alludo, we love libraries and we're big believers in making books and other resources as accessible as possible for both teachers and students. That's one reason that we've dedicated ourselves to creating dynamic professional learning environments for school districts, which include digital resources and classes about how to use digital libraries. Here are our thoughts about Epic! and other digital libraries, and why you should have a digital library in your district.
Table of Contents
What is a Digital Library?
If your school district doesn't already have a digital library, you may be wondering what digital libraries are and how they work.
As you might expect, a digital library is a collection of digital reading materials that can be accessed using an electronic device such as a smartphone, tablet, or computer. Today's students are all digital natives and for that reason, they're comfortable reading on screens instead of reading books.
While you might feel that nothing can replace the feel of a real book, whether it's a hardcover or a paperback, students may prefer reading digital copies of books and periodicals. A digital library offers students the chance to read books on their phones and computers instead of having to travel to the library to get a book.
According to CommonSense.org, students who read digital books may find it easy to "dive into text on their own terms and better understand what they're reading." It's common for digital books or eBooks to come with clickable footnotes and glossaries. Reading devices such as iPads and Amazon Kindles have built-in dictionaries to help young readers learn new words and expand their vocabularies.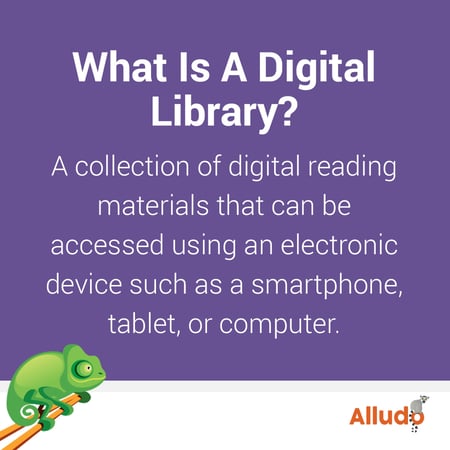 Students who have access to digital libraries can browse texts and read at a pace and level that's comfortable to them, just as they would be able to do with a printed book. They can also use digital tools to engage in discussions about what they're reading or – and this is something teachers love – answer questions or prompts.
All in all, digital libraries make books more accessible to students, eliminating issues that may be caused by a child's inability to get to a library to check out a book. Everything can be accessed digitally and that's a helpful thing for students of all ages.
5 Benefits of Using a Digital Library in Your District
We've talked about why students might love having access to digital libraries, but there are significant benefits for teachers, too. Here are some of the most important.
#1: Digital Libraries Allow Teachers to Easily Share Resources with Students
In some instances, particularly in school districts with limited budgets, teachers may use their own money to provide students with copies of books and other resources. That's not the case with digital libraries.
In school districts that use digital libraries, teachers can share resources with just a couple of clicks, making sure that every student has access to the information they need to participate in classroom activities and complete their assignments.
#2: Digital Libraries Extend Interdisciplinarity
When a student visits a school or public library to research a project or learn about a new topic, they may be limited in their ability to connect information across multiple disciplines and expand their knowledge to include different resources and perspectives.
In a digital library, it's easy to make connections between the resource a student is reading and other resources. For example, a student might be able to click on a footnote in a digital book to access another book that the author has referenced.
#3: Digital Libraries Bring Students and Teachers Together
Using a digital library makes it easy for teachers and students to stay connected even when they're not in the classroom. If a student has a question, they can reach out directly to their teacher to ask it – and get an answer in real time, or close to it. Teachers can also review students' notes and in some cases, assign work within the digital library.
The same is true of parents. When everybody has access to the same resources, it's easy to monitor student progress and keep parents in the loop.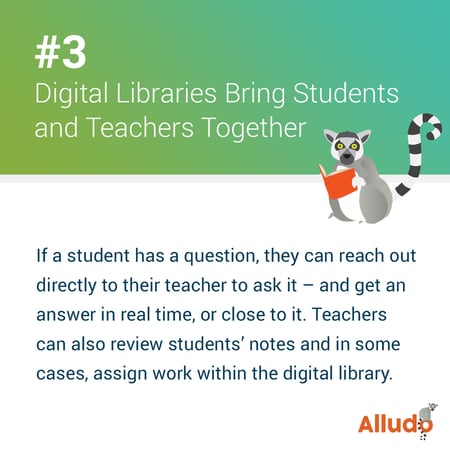 #4: Digital Libraries Empower Teachers by Expanding Their Resources
Limited resources may make it more difficult than it needs to be for teachers to do their jobs well. When there is a lack of resources, students may struggle with difficult concepts and topics and teachers may not know how to help them.
With a digital library, teachers have access to nearly unlimited resources that they can use to inspire and engage their students. Students who need extra help or a different perspective can get it and teachers feel empowered because they have access to resources that wouldn't be available otherwise.
#5: Digital Libraries Allow Teachers to Create Projects and Assignments Unlimited by Access to Physical Books
Finally, digital libraries put the world at every teacher's fingertips. Where in the past, teachers could only assign projects based on access to physical books, digital libraries open up a world of possibilities.
Instead of worrying if they can find 25 copies of a book they want to teach, educators can browse the digital library and find exactly what they need to create assignments that will get students excited about learning.
Examples of Digital Libraries
Any school district considering adding a digital library to its available resources has options. Here are four of the digital libraries we think are worth considering:
Epic!
Our first choice is Epic!, which has a huge library of thousands of books and is free for classrooms. Students get unlimited access to more than 40,000 picture books, audio books, and written resources. It feels like a real library and provides kids with access to appealing books that will make them want to read.
Teachers will love that Epic! offers an array of supporting materials including monthly reading calendars, activities, reading challenges, videos, and badges.
MyON
MyON doesn't have as many digital books as Epic!, but it does a better job of layering learning support in with the books available. Each book is paired with instructional features to help students learn, including drawing tools, highlighters, and notes to allow students to annotate the texts they read.
Teachers can review students' notes and assign tasks and projects using MyON Tasks. Students can complete their projects in MyOn, after which teachers can review them and provide feedback.
Hoopla
Hoopla is an app that acts as a digital supplement to the public library's resources. Kids who use Hoopla can check out books, graphic novels, audiobooks, movies, and music, including many titles that may not be available at their local library.
Hoopla offers users up to five instant downloads per month but that's the limit. They don't have as many new titles as some of the other options on our list, but they are less likely to have long wait times as a result. Many of the titles available on Hoopla are literary criticism or analysis, which can be useful for students and teachers.
Libby
Libby is a free mobile app that offers students an array of eBooks and audiobooks that may not be available for checkout at their local library. It has an impressive digital content collection that includes many new releases, and when titles aren't available they offer suggestions from their Lucky Day and Always Available collections.
The biggest downside of Libby is that despite the fact that the books are digital, there may still be a long waiting list for popular books. It's essentially the app version of a digital public library. The wait times may be frustrating for some but their library is large enough that students who can't get what they want immediately should still be able to find something that interests them.
Both Hoopla and Libby may encourage students to use resources from the local public library and supplement what they check out with digital resources.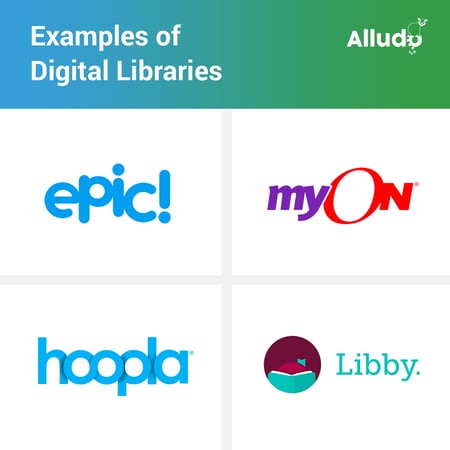 Alludo's Take
At Alludo, we believe it's essential to provide teachers and students with every available resource to increase teacher and student engagement and deliver optimal learning outcomes.
We understand that encouraging teachers to incorporate a digital library into their curriculum can empower teachers to innovate by creating assignments and projects that appeal to kids and ignite a passion for learning.
That's why we have curated content and microlearning activities related to both Epic! and MyOn for our extensive learning content catalog. Teachers can learn how to use whichever digital library you choose and get tips on how to teach their students how to use it, too.
The Alludo platform encourages teachers to participate by giving them a voice and a choice in what they learn and rewarding them with badges and prizes as they complete learning activities. The districts who partner with us have experienced significant increases in teacher engagement as a result.
Equip Teachers in Your District to Use a Digital Library in the Classroom
Teachers who incorporate digital libraries into their classrooms and curricula are likely to have engaged students who are excited about learning and eager to make use of digital resources. Adding a digital library such as Epic! or MyON to your district can drive teacher and student engagement and deliver the best possible student outcomes.
Are you ready to use a digital library in your school district? Alludo can help! Click here to schedule a demo of our PD platform and content catalog today.