9 min read
What is a Teacher Support Plan? (+ Free Template for Administrators)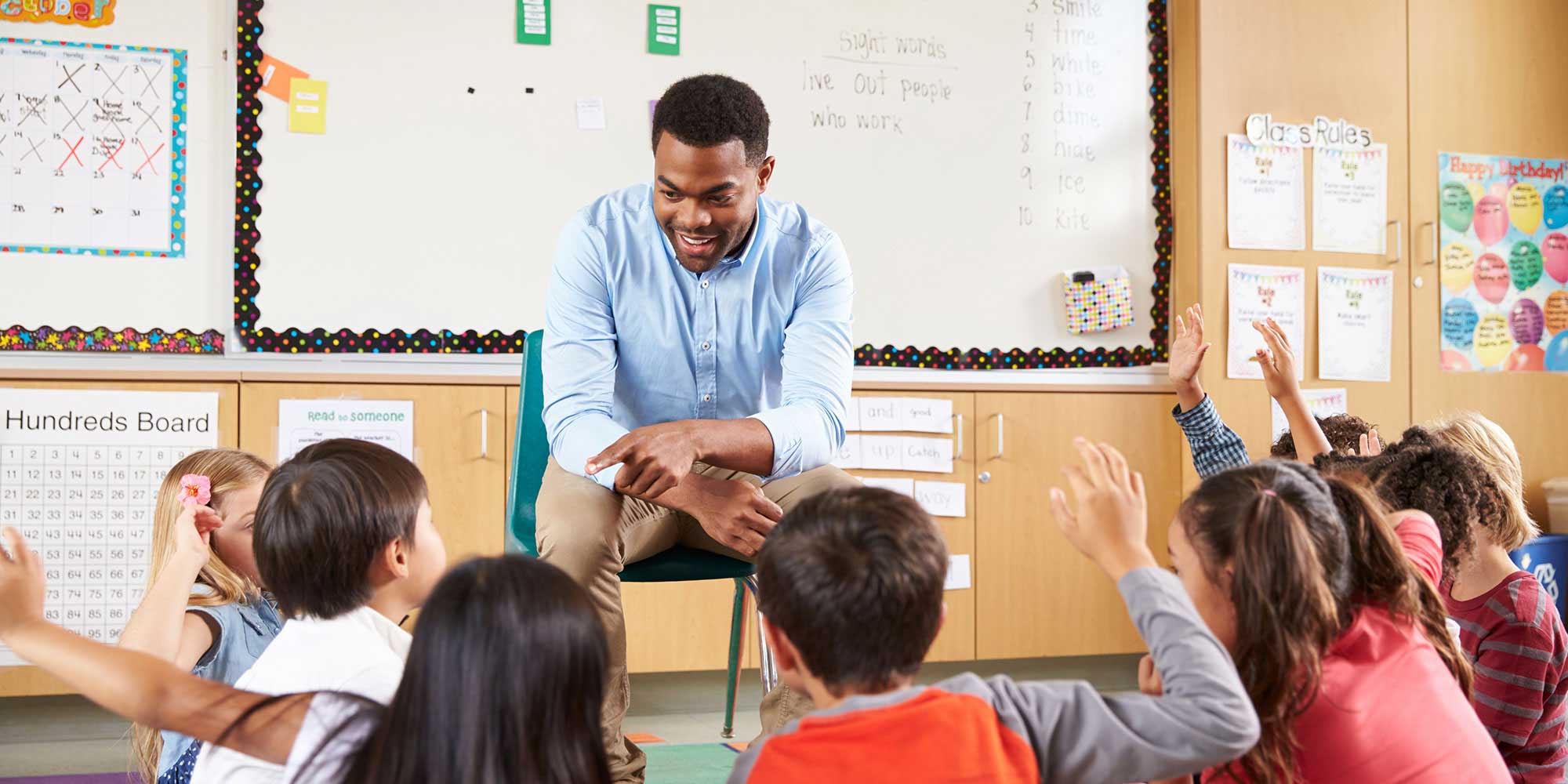 "Your heart is slightly larger than the average human heart, but that's because you're a teacher." ~ Aaron Bacall
Teaching is hard work and it's easy for teachers to feel alone and unsupported in the classroom. New teachers may struggle to get acclimated to their work and even the best teacher can make mistakes or need help to get on track.
At Alludo, we partner with school districts across the country to create dynamic, engaging professional learning environments that inspire teachers and to that end, we have included missions and microlearning activities that support teachers in our Alludo Professional Development Content Catalog.
Inadequate teacher support can contribute to teacher unhappiness and make teacher retention a problem. With that in mind, here's some information about teacher support plans plus a free template for you to use in your district.
Table of Contents
What is Teacher Support in School?
Teacher support can take many different forms. Simply stated, teacher support is any structure or program that assists and supports teachers in the vital work that they do. It may involve one or more of the following things:
Mentoring. Having an experienced teacher mentor a teacher who needs extra support is one of the best ways to help new teachers develop their skills. The mentor can answer questions, suggest solutions to classroom problems, and serve as a sounding board for ideas.
Relief. Teachers can experience stress on levels similar to healthcare workers and other caregivers, so it's essential to provide them with relief when possible. Relief can take many forms and may include self-care tools and opportunities and scheduling classes to make sure teachers get down time during the day.
Resources. Providing teachers with resources is one of the easiest ways to make them feel supported. Resources may include everything from classroom supplies to professional development.
Support Plan. Putting a support plan in place provides a framework to help any teacher who may be struggling. The plan can include goals, action items, and more.
When teachers feel appreciated and supported in their jobs, they're less likely to leave their jobs or leave the profession.
How Do You Provide Support to Teachers?
Giving teachers the support they need plays an important role in schools. It contributes to teachers feeling satisfied in their jobs and to students feeling connected to their schools and teachers.
Teacher Induction Programs
One of the best ways we know to make teachers feel supported is having a robust teacher induction program that introduces new teachers to the school and provides them with guidance on what to expect, plus resources and tools to help them get started.
Induction may include one-on-one mentoring, a review of performance expectations and goals, the opportunity to connect with other new teachers inside and outside the school, and regular reviews to provide constructive feedback and additional support.
Professional Development
Professional development is essential for teacher support because it allows teachers to become perpetual students, always learning new ways to connect with students and help them achieve the best possible outcomes.
When we collected data for our Teacher Happiness Report, we learned that teachers value professional learning because it provides necessary support and contributes to their happiness. They identified the most important topic as Social Emotional Learning, which makes sense because SEL helps teachers connect with students and manage their own stress, too. The most useful types of professional development were teacher collaboration and online asynchronous learning, both of which are supported by Alludo Learning.
Professional Learning Communities
Professional learning communities give teachers the opportunity to gather and share ideas and strategies to deliver the best possible learning outcomes for their students. Participating in these communities offers some similar benefits to mentoring programs because teachers get to connect with one another. PLCs encourage innovation.
Teachers may connect in person or online. Adding an online element makes it possible for teachers to talk to educators in other districts. One example might be a PLC for new teachers as part of a larger induction program.
EdCamps
EdCamps are educational conferences that take a "bottom-up" approach to teacher learning. Teachers gather, decide what they want to learn, and teach one another in a low-stress, casual setting. They can be useful because they provide teachers with the opportunity to socialize and share ideas.
Because EdCamps are informal, they're inexpensive and easy to organize. School districts can create internal EdCamps or partner with other districts to create regional events.
Compensation and Rewards
It should come as no surprise that teacher compensation is a form of teacher support. Teachers often work long hours, with many teachers spending more hours per week outside of the classroom doing work than they do inside the classroom.
Adequate compensation of teachers sends a message that teachers are valued and supported. Rewards may be tied to professional development, as they are in the Alludo platform, or given out in recognition of teacher performance.
Teacher Support Plan
A teacher support plan may be necessary when an individual teacher is struggling or has requested help. The support plan should be clearly articulated and created with the participation of the teacher, so that it addresses whatever issues the teacher is having.
The right teacher support plan can elevate a teacher, providing them with support in a variety of forms, all with the goal of helping them reach their full capability and connect with students.
What Does a Teacher Support Plan Look Like? (with Template)
A teacher support plan can take many different forms because each plan should be personalized to the individual needs of the teacher being supported. However, all plans should have these elements:
An outline of challenges that require support
SMART goals related to these challenges
Resources for the teacher to use
Methods to track the teacher's progress
Space for teacher and supervisor feedback
Here's an example of a template that could be used to create a teacher support plan:
Problem

Objective

Resources

Action Steps

1.

2.

3.

1.

2.

3.

1.

2.

3.

1.

2.

3.

1.

2.

3.

1.

2.

3.

1.

2.

3.

1.

2.

3.

Benchmarks


Feedback

Another option would be to use a single page format where each teacher issue gets its own page with space to outline where support is needed and how it will be provided.
How to Write a Teacher Support Plan
Writing a teacher support plan requires collaboration with the teacher and a commitment to address the teacher's needs within the plan. In many, if not most, cases the plan will be requested by a teacher who has recognized the need for support. A teacher may require support to meet school district goals and objectives or because they are struggling with some aspect of their jobs.
Before we get into the steps to create a teacher support plan, we should note that support provided to teachers should be confidential and not tied to educator evaluations or performance reviews. Teachers are unlikely to request additional support if they feel it's going to be a negative or stressful experience, so it's essential to adhere to this rule.
Administrators and school leaders should coordinate with the teacher to make sure they understand why the teacher requires support and what kind of support the teacher feels will be most helpful. Making the schedule collaborative increases the likelihood of success by giving teachers a voice in what happens.
Here are the steps to write a teacher support plan:
Ask the teacher why they came to you for support or intervention. Have them list specific issues or challenges. Teachers may come to administration for support with a single issue or multiple issues.
Identify a SMART (Specific, Measurable, Attainable, Relevant, and Time-Bound) goal to attach to each issue the teacher has listed.
Provide teachers with resources to use for each goal. Resources may include peer support, professional growth, supplies, and more.
Create action steps for each goal. Each action step should be meaningful and help the teacher progress toward the identified targets.
Set benchmarks for improvement. Benchmarks may include measurable data but should also include a timeline for completion of each action step.
Leave room for feedback. Both the teacher and administrator should have space to provide feedback about the goal and the progress being made.
When the plan is complete, the teacher should receive a copy to use and make a commitment to pursue the action plan as it has been outlined.
Alludo's Take
Alludo's strategy is to provide teachers with the resources they need to do their best in the classroom, connecting with students and leading them to the best possible outcomes. One of the ways we do that is by focusing on teacher wellness and self-care, which is part of teacher support.
We have included a Self-Care for Wellness mission in our professional development content catalog to help teachers support themselves. Learning about self-care can help teachers identify areas where they might need additional support, and that can, in turn, reduce teacher burnout and improve teacher retention.
Our self-care mission is part of a professional learning environment that uses elements of gamification to make learning fun while giving teachers a voice and a choice in what they learn.
Provide Teachers in Your District with Support
When teachers feel supported, they are most likely to be happy and satisfied in their jobs. Happy teachers are engaged in the classroom, able to meet the needs of their students and help them do their best. Teacher and staff support bolsters student learning.
Experience personalized learning for all levels of educators with a free trial of Alludo's professional development platform. You'll enjoy:
Hundreds of core topics
Asynchronous microlearning activities
Timely and specific feedback
Analytics that show learning impact
Access anytime, anywhere