Campbell Union School District was looking for a new way to help its teachers rock their PD training. To do it, they collaborated with Alludo to create School of Rock—a gamified PD platform that allows teachers to compete against both themselves and their peers. The district, which serves 7,500 students in six cities across Santa Clara County, launched the game in the lead up to a new school year and quickly started seeing results.
Santa Clara County's Campbell Union School District worked with Alludo to design and execute a game that could encourage greater participation and efficiency with their PD training modalities. School of Rock advances the district's vision to be a "model for innovative programs and instruction that engages, empowers, and inspires all children to feel safe and thrive." Within the first month of the platform's launch, district teachers shared positive feedback on the game's opportunities for "friendly competition," and "open lines of communication for collaboration." In addition to competition among the teaching team, School of Rock also incentivizes individual progress with Rock Star Swag, including t-shirts, iPads, and conference registrations.
Key Challenges
Design a coordinated PD program to align with district-wide pedagogical goals

Inspire competition as a means to encourage participation and progress
Solution
School of Rock was quick to catch on with Campbell Union School District teachers, who appreciated the more innovative approach to PD training. Game missions include Tech Tools, PLN, Pedagogy, Digital Age Work and Learning, and Professional Collaboration, all on an enjoyable, gamified platform that incites friendly competition while allowing teachers to move along at their own pace and on their own time.
Results
More than half of the district's 400 teachers started playing School of Rock in the first month of its launch

Introduction of new PD lessons customized to district mission
Looking Forward
Campbell Union School District's teachers continue to enjoy the collaboration and community fostered by the School of Rock program. And with a majority of teachers rocking it out toward better PD, the district has seen notable increases in both enthusiasm and efficacy when it comes to its PD initiatives.
"CUSD School of Rock is adding an element of fun and competitiveness to our professional development options! It's been so exciting to see teachers actively engage in our game and we've had a blast dropping off level rewards. Teachers appreciate the choice as they complete levels and the flexibility to learn from anywhere."

- Kami Thordarson, Campbell Union School District Director of Instructional Technology.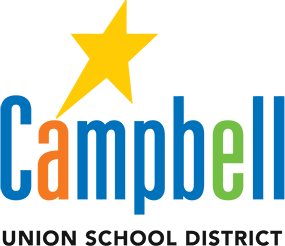 7 Schools
8,043 Students
381 Teachers
Increase Choice in Your PD with Alludo